Gyro GYD450 Futaba Drifting Bil
Watch this product and we will notify you once it is back in stock.
Gyro GYD450 Futaba Drifting Bil
Futaba GYD450 Drifting Gyro
The new GYD450 is a compact and lightweight designed gyro to control the steering for R/C Drift cars.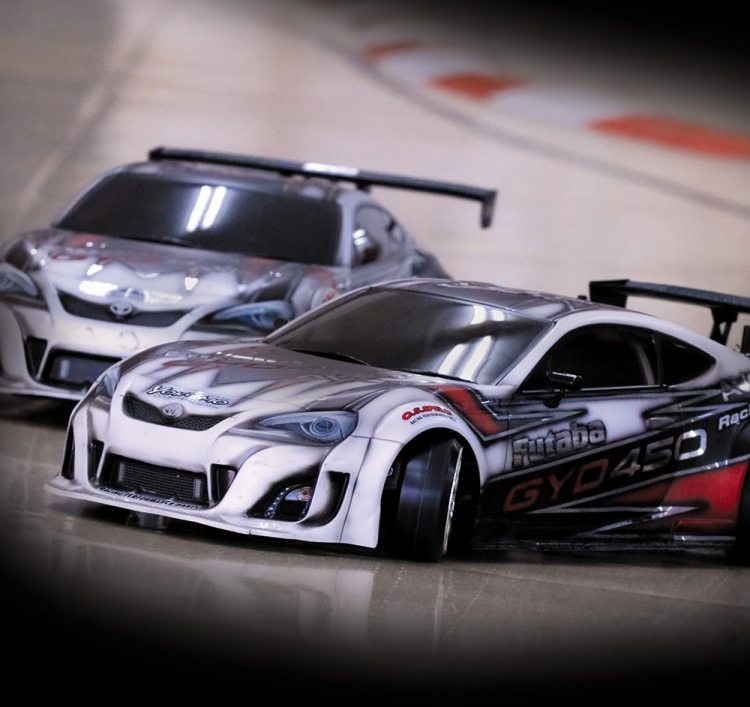 Features:
If the transmitter has 3 or more channels (capable of 3CH adjustment) the gyro sensitivity can be adjusted from the transmitter. Features include simple set-up and S.BUS/S.BUS2 connectivity.

Dedicated RC Drift car setting
Vehicle straight-line and cornering performance can be increased without taking into account the effect of the road surface, etc.

Remote gain function and mode switching function
You can adjust gain from the transmitter (3 or more CH) by using the remote gain function. Gain can also be adjusted with the trimmer on the GYD450. The mode switching function allows AVCS/NORMAL gyro mode switching.

Integrated, compact, and light weight
Compact size (20.5x20.5x11 mm) and light weight (3.7 g) realized by high density mounting technology.

Easy setup
The GYD450 can be used immediately with minimum setup.

Supporting S.BUS/S.BUS2 connection
Only one wire connection to the receiver can operate the GYD450.

Only for Futaba digital servos


GYD450 Specs:
(Integrated sensor type rate gyro)
Gyro sensor: MEMS vibrating structure gyro
Operating voltage: DC4.2V to 8.4V
Current drain: 30mA (excluding a servo)
Operating temperature range: -10ºC to +45ºC
Dimensions: 20.5 x 20.5 x 11.0 mm (except protrusion)
Weight: 3.7 g
Functions: Sensitivity trimmer. LED monitor. Servo selection (SR mode ON/OFF for T7PX). S.BUS/S.BUS2 connection.
Included:
Futaba GYD450 Gyro
Mini screwdriver
Extension cord
Double sided tape
Nylon straps